A total failure on Facebook
After three years on Facebook and only a handful of friends, this guy admits he just doesn't understand social networking.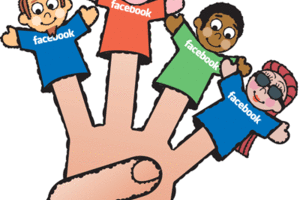 Scott Wallace - staff
Here from the relative safety of the printed word, I would like to announce that I am a failure at Facebook. I've had a Facebook account for three years now, and I have a grand total of four – count 'em – four friends. That's an average of just over one new friend a year. You have to be either incredibly discerning or incredibly unpopular to fail so magnificently at social networking.
I first visited Facebook three years ago not because I was ahead of the curve, but because I worked in the same office as the guy who founded the site. I was working in a Harvard department, and he was an intern there.
Truth be told, I always thought he was a little too smug for a 19-year-old kid. In retrospect, though, it appears that I was a little too smug for someone who was not about to become an Internet millionaire, and he was doing just fine on the smugness scale.
I created an account, but then let it lie dormant until this year when my girlfriend joined. She convinced me to revive my old account, and, for about 48 hours, I loved Facebook. I soon had added all four of my friends. I looked up people from high school. I searched for dirt on people in my department. I put up pictures, wrote on people's walls, and even sent people free gifts.
There was even some romance when I officially entered into a relationship with my girlfriend. Here's how the wooing worked: First, I sent her a friend request, and then she added me as her boyfriend. Facebook then asked me if accepted her request. I did, and we were suddenly boyfriend and girlfriend.
Wow, is that how it's done these days? As a typical commitment-phobe guy, I have to admit I was a little nervous about clicking "confirm" on her boyfriend request.
This would, of course, have been a beautiful moment that we would treasure forever, except that I accidentally dumped her five minutes later because I didn't know what I was doing.
Fortunately, after playing the field for a few minutes, I figured things out and began dating her again. Our relationship is much the stronger because of it.
---