For kids, anytime is a good time to rhyme
Mary Ann Hoberman has been writing rhyming stories for children for more than 50 years.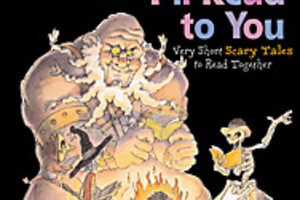 Reading rhymes can be a lot of fun, but writing verse might be even more entertaining. Just ask Mary Ann Hoberman. She's been writing books of poems and rhyming stories for children for more than 50 years.
Her first book, "All My Shoes Come in Twos," was published back in 1957. She got the idea from seeing how fascinated her kids were with their shoes when they were little. Like many young children, they found it amusing to take off their shoes and play with them.
Since that first book came out, Mrs. Hoberman has published more than 40 kids' books.
A lifelong storyteller
So how did Mrs. Hoberman grow up to become a kids' book author?
Well, she got an early start. She began making up stories when she was only 5 years old! She would tell them to her younger brother and an imaginary friend.
It was a game to them – she and her brother just liked drawing pictures and telling stories.
When she was a little girl, Mrs. Hoberman also loved to read classic fairy tales by Hans Christian Andersen and the Brothers Grimm. Some of her favorite novels were "Heidi" and "Mary Poppins." And, of course, she always especially liked poetry books.
Dr. Seuss inspired her, too. In fact, she wrote some of her first kids' books based on his style.
"We all like this kind of verse. Even adults like it," she says.
Still, it was a long time before Mrs. Hober­man thought of writing for children.
---