April fools for kids
The first day of April is fun for kids – a time to play pranks on family and friends. Here's why – and how!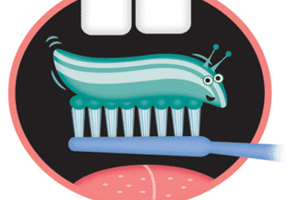 Scott Wallace - staff
Why do we have April Fools' Day?
It's tough to trace the history of April Fools' Day, or All Fools' Day, as it was once known, but here are some theories about how the holiday came to be:
A mixed-up calendar
Many countries today mark New Year's Day on Jan. 1. But centuries ago, different places started the new year on different days. In France, people celebrated the new year around Eastertime in late March or early April.
Then, in the mid-1500s, France switched New Year's Day to Jan. 1. One story goes that some people didn't like this change and others – such as peasants in rural areas – didn't learn about it.
People in the know thought those who still marked the new year during spring were fools. They made fun of the "simple folk" by sending fake invitations to New Year's parties in April.
Turnabout in ancient Rome
Far back in history, there were a number of festivals that focused on fun and foolery. Saturnalia was a topsy-turvy celebration in ancient Rome. During the holiday, social order was reversed. Slaves could pretend they ruled their masters, and an ordinary citizen was chosen to be "king" as long as the parties lasted.
Another Roman holiday was Hilaria, which involved putting on disguises. (And notice how Hilaria sounds like "hilarious," which means very funny.)
Poking fun from ancient India to Europe
---