To read or not to read, that is the question.
A New Year's resolution to read a Shakespearean drama each month drew all sorts of reactions from strangers.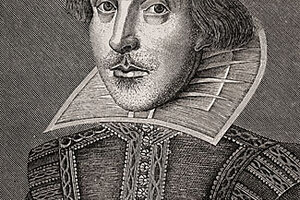 NEWSCOM
New Year's 2007 awoke in me a desire to read one Shakespeare drama per month – a resolution that I renewed at the beginning of 2008. With the exception of a few bumps, I've honored the promise, and today that resolution has turned into normal reading and won't find its place on 2009's resolution list.
Shouldn't this be the goal for resolutions – that they earn permanent places in our habits and outgrow the label of "resolution?"
When I tell people about my resolution, I've often been asked the "but why?" question, which is accompanied by a look that says I must have a lot of time on my hands or that I'm different.
I read Shakespeare eons ago – in college. It was required. It wasn't second nature to me, but eventually, I got it.
During the years since, at the rare times I had picked up one of Shakespeare's plays or periodically attended a live performance, I realized that I'd lost something valuable: Understanding Shakespeare is not like riding a bike – once you've mastered it, you always remember – so I would need to practice.
What I've noticed is that with the passing of months, Shakespeare has grown easier for this non-Shakespearean authority. I'm understanding it while again realizing how his characters ring true for even today's life experiences. The stuff that makes Shakespeare's personalities sing are the qualities we readily recognize, which either corrupt or strengthen, divide or unite, confuse or reassure. This is the stuff of today, providing a bridge to understanding friends, family, and myself.
There's even more to my resolution – it's had the unintended effect of provoking fascinating and unexpected conversation. I never leave home without a book, so what I'm reading is visible to all. Little did I know the attention I'd receive by pulling out Shakespeare.
The massage therapist couldn't ignore my copy of "Julius Caesar" and volunteered that it was pivotal for him – the Shakespearean drama which produced that "aha" moment.
---