FAA adjusts safety regime, but some say not enough
The agency cites new 'improvements' to safety record, airline oversight. Critics say its industry ties remain too tight.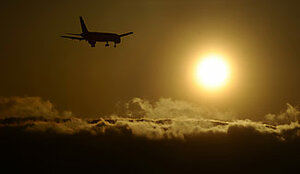 noah berger/ap
The recent revelations that Southwest was flying some planes with cracks in their hulls with the knowledge of a Federal Aviation Administration supervisor may have people thinking twice about boarding a plane these days.
A survey of regular business travelers done in the wake of the revelations, in fact, found that 80 percent were "very concerned" about the maintenance lapses, according to the Business Travel Coalition. That made 40 percent think twice about flying.
But even the FAA's harshest critics say that overall, America's skies are safe to fly. As the FAA repeatedly notes, there hasn't been a major commercial accident in the United States since 2001.
Still, the recent claims by FAA whistle-blowers that the agency has become too "cozy" with the airlines it regulates – in some cases ignoring serious safety lapses - may comprise that stellar safety record. But aviation experts now hope the problems raised by the whistleblowers can be addressed before planes start falling out of the sky..
"As good as the safety record is, there's going to have be real oversight and a whole lot more diligent effort on the part of the FAA and the airlines to ensure that, as the system doubles in size over the next 10 years, the actual occurrence of accidents doesn't also double," says aviation analyst Robert Mann, president of R.W. Mann & Co. in Port Washington, N.Y.
---