John Yemma named Monitor editor
After 20 years serving in senior editing posts at the Boston Globe, Yemma is rejoining the Monitor staff in mid-July.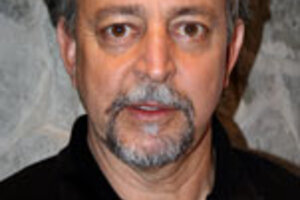 Courtesy of Robin Jareaux
John Yemma was named editor of The Christian Science Monitor Monday, succeeding Richard Bergenheim who was named editor at large.
Mr. Yemma is rejoining the Monitor in mid-July after 20 years at the Boston Globe, most recently as deputy managing editor for multimedia. Mr. Bergenheim, in his new role, will focus on strengthening the Monitor's base of support among readers and potential subscribers.
The new appointments were announced Monday at a newsroom staff meeting by Mary Trammell, editor in chief of The Christian Science Publishing Society and a member of The Christian Science Board of Directors.
"We are delighted a journalist of John Yemma's professional stature and multi-media experience is returning to help launch the Monitor into its second century," Mrs. Trammell said. In November, the Monitor will mark 100 years of continuous publication.
"At the same time, Richard's profound understanding of the Monitor's mission and his sterling example of unselfish service make him uniquely qualified to rally support for the Monitor and our other publications among church members and friends at a time when that support is greatly needed," Trammell said.
Yemma responded by noting that, "The Monitor has been a beacon of smart, thoughtful journalism for the past 100 years. I am honored to have been chosen as the editor who will take it into its second century."
---