What's known about Iran-linked Alavi Foundation?
First set up by the Shah of Iran in the 1970s, the Alavi Foundation's alleged links to Iran have been under the scrutiny of federal investigators for years.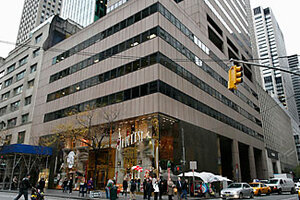 Brendan McDermid/Reuters
The New York-based Alavi Foundation is a high-profile organization that claims to be a non profit devoted to promoting Islam and the Persian language, and has even reportedly made donations to former President Bill Clinton's foundation. But it has been under FBI suspicion for years over alleged ties with Iran.
On Thursday, those suspicions were laid out in a civil claim filed by federal prosecutors in New York seeking forfeiture of Alavi's interests in a Manhattan skyscraper and other properties that it owns in New York, Maryland, Virginia, Texas, and California. At least four mosques are located on these properties.
Federal prosecutors say the foundation is merely a front for the Iranian government and transfers rental income from its properties to Iran's Bank Melli, which was first subject to US sanctions in 2007 for alleged support of Iran's nuclear program.
---