'Jihad Jane' joins growing list of American terror suspects
Homegrown militants like Jihad Jane are joining the Islamist terror threat to the US. For some, it's as much about social distress as it is about radical ideology.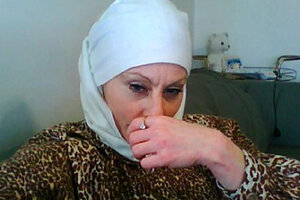 AFP/Fox News/Newscom
They were born and raised all over the United States. Indiana, Oregon, and New Mexico. Alabama, Virginia, Michigan, and Washington, D.C.
Some have foreign-sounding names. Others were as familiar as Daniel and John, David and Colleen. But they were all US citizens, and all had become sworn enemies of the United States, radical Islamist jihadis who plotted to carry out – and sometimes succeeded in – attacks that killed fellow Americans.
Most recently, it was Colleen LaRose, the blond, middle-aged woman from a Philadelphia suburb who dubbed herself "Jihad Jane."
---