GOP fires Allison Meyers as strip-club scandal taints party
Allison Meyers was director of the GOP's Young Eagles, a group that wooed young donors and visited a strip club in Los Angeles – racking up $1,946 in expenses that the party initially reimbursed. The scandal could hurt the GOP in three ways, in particular.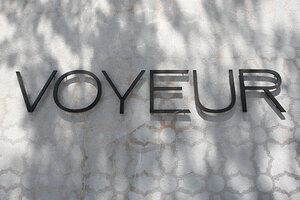 Newscom
Allison Meyers, the director of the Young Eagles, a Republican program aimed at wooing donors under 45 years old to the GOP cause, was fired as a result of the strip-club scandal that has embroiled the party this week, according to media reports.
The Republican National Committee reimbursed about $2,000 in expenses rung up by the Young Eagles at a Hollywood nightclub featuring topless dancers and bondage outfits. Ms. Meyers allegedly approved the expense.
Fallout could affect Republican fundraising, particularly among its fiscally and morally conservative small donors. Moreover, the news has increased pressure on party Chairman Michael Steele, who is already already under fire for his management of party spending.
The conservative website "The Daily Caller" first reported that the RNC's February financial disclosure statement included a $1,946 reimbursement to a California consultant for "meals" at the risqué nightclub. The financial report also disclosed the party had spent $17,514 for private jets, $12,691 on limousines, and $19,016 at the posh W Hotel in Washington.
"It was an inappropriate expenditure and the chairman dealt with it swiftly," Republican National Committee Communications Director Doug Heye said in an e-mail to the Monitor. Mr. Heye told the Associated Press that the party would be reimbursed by the consultant, Erik Brown.
---