Texting-while-driving crackdown coming July 4 weekend
Texting while driving? Watch out! Cops will be out in force July 4 to nab distracted drivers.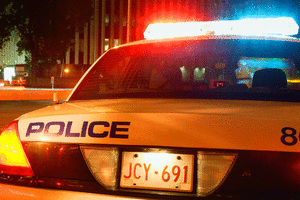 NEWSCOM
Several states are using the busy Independence Day weekend to spotlight a dangerous increase in cellphone use while driving.
Cellphone use – especially texting – has become so ingrained in society that far too many people ignore laws banning the practice. A 2008 study by the mobile industry's trade association CTIA found that among teens ages 13 to 19, 57 percent view their cellphones as key to their social life, and most view texting as a vital feature.
Yet to mix this activity with driving is statistically extremely dangerous.
The California Highway Patrol released a report Wednesday showing that talking on a cellphone while behind the wheel is the leading factor contributing to crashes blamed on inattentive drivers. Furthermore, the US Department of Transportation reports that distracted driving played a role in nearly 6,000 deaths and 500,000 injuries in 2009.
The key to reversing the trend is education about the danger, say several experts. Physiologically, there are three different kinds of distraction, say experts: visual (taking eyes off the road), manual (taking one or more hands off the wheel), and cognitive (mental attention.) Texting involves all three, which a July 2009 study from the Virginia Tech Transportation Institute shows increases the risk of a crash 23.2 times higher than non-distracted driving – higher than driving while intoxicated.
---