Net neutrality: Will the FCC's new Internet policy help consumers?
A divided FCC approved regulation aimed at protecting 'Internet freedom and openness.' But critics of Net neutrality say the policy is unnecessary and will squelch innovation.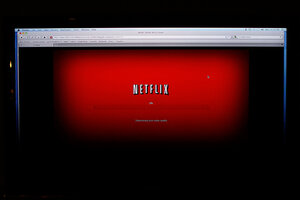 James H. Collins/AP
The Federal Communications Commission moved Tuesday to tighten regulation of the Internet, the fast-changing communication platform that plays an increasingly vital role in the global economy.
The FCC, in a vote that broke along party lines, approved a new set of rules promoting "network neutrality," the idea that the Internet should not be dominated by a few large gatekeepers of network traffic.
"For the first time, we'll have enforceable rules of the road to preserve Internet freedom and openness," FCC Chairman Julius Genachowski said before voting in favor of the rules.
There has long been a consensus among consumer advocates and high-tech entrepreneurs that the Internet should be an open forum for communication and commerce. But how to achieve that has been a source of heated debate, with free-market critics maintaining that any regulation would stifle innovation.
It remains to be seen whether the FCC's effort will succeed at protecting consumers. The commission itself was sharply divided on that point.
Why regulate?
Proponents of a "net neutrality" policy argue that a failure to act would allow a service provider like Comcast to give preferential treatment to its own content and services over those of another company, such as Netflix, that seeks to reach its customers over Comcast infrastructure.
---