Javascript is disabled. Quiz scoring requires Javascript.
How much do you know about Black History Month? Take the quiz.
February marks the 36th anniversary of Black History Month, which highlights the actions and achievements of African Americans throughout US history. Other countries, including Canada and the United Kingdom, also celebrate their own black history months. Here's a quiz to test your knowledge of the facts.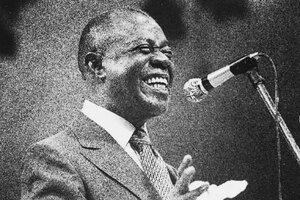 Peter Main / The Christian Science Monitor
1.

Who is credited with being the first published African-American poet?