Nine states don't give maximum unemployment benefits: Does yours?
Extended unemployment benefits – after the first 26 weeks – are paid by Uncle Sam, but only if states pass legislation allowing it. So far, 37 states and D.C. are on board, four have unemployment levels too low to qualify, and nine just haven't taken action.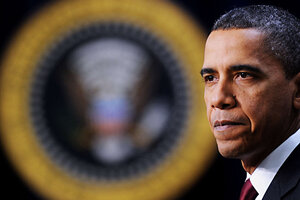 Douliery / SIPA Press / Newscom / File
On December 17th, Congress reauthorized emergency benefits for unemployed workers, giving them an extra 13 to 20 weeks of unemployment compensation.
But before Uncle Sam can cut the checks – the extended benefits are fully funded by the federal government, not the states – each state needs to pass legislation allowing the legal distribution of the funds.
Nine states have not done this yet.
On Monday, in a mathematical projection, the National Employment Law Project said that as a result of those nine states not passing legislation, some 236,000 workers could lose out on $876 million in unemployment benefits. In most cases, the unemployed will miss out on an extra 13 weeks of payments. But, in two states, Louisiana and Mississippi, the jobless would qualify for an extra 20 weeks.
"With full federal funding of this program assured through the end of 2011, the decision to activate Extended Benefits programs in these nine states should be an easy one," says George Wentworth, a senior staff attorney at NELP in New York.
---