Lance Armstrong doping case closed
Lance Armstrong was gratified to learn that the investigation into his alleged doping has been closed.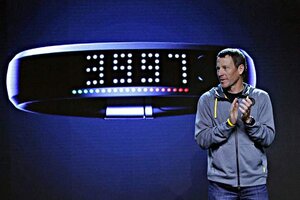 Mike Segar/Reuters
The case against Lance Armstrong is closed. His legacy as a seven-time Tour de France champion endures.
Federal prosecutors dropped their investigation of Armstrong on Friday, ending a nearly two-year effort aimed at determining whether the world's most famous cyclist and his teammates joined in a doping program during his greatest years.
Armstrong steadfastly has denied he doped during his unparalleled career, but the possibility of criminal charges threatened to stain not only his accomplishments, but his cancer charity work as well. Instead, another attempt to prove a star athlete used performance-enhancing drugs has fallen short, despite years of evidence gathering across two continents.
RECOMMENDED: American riders in the 2011 Tour de France
"I am gratified to learn that the U.S. Attorney's Office is closing its investigation," Armstrong said in a statement. "It is the right decision and I commend them for reaching it. I look forward to continuing my life as a father, a competitor, and an advocate in the fight against cancer without this distraction."
The probe, anchored in Los Angeles where a grand jury was presented evidence by federal prosecutors and heard testimony from Armstrong'sformer teammates and associates, began with a separate investigation of Rock Racing, a cycling team owned by fashion entrepreneur Michael Ball.
---