Facebook passwords: why companies don't use them to see your posts
Several states are considering laws to bar companies form asking for applicants' social media passwords. But the social-media world is easily mined even without passwords, experts say.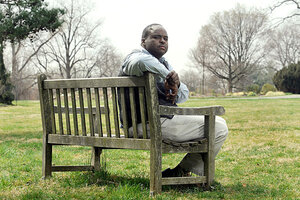 Steve Ruark/AP/File
From Connecticut to California, concern over a rise in employer demands for access to prospective employee's social media logins and passwords is leading lawmakers to take action.
There is pending legislation in at least five states – including Minnesota, Illinois, California, and Massachusetts – and the Maryland legislature just passed its own version of a bill prohibiting the practice.
But as this groundswell grows, questions are rising about whether laws will actually stop employers from seeking out digital information in an increasingly digital age.
"There is a legitimate and growing concern about privacy on the Internet," says Katharine Parker of Proskauer Employment Law Counseling & Training Group in New York, who advises employers on hiring practices and other HR issues. "Is there any privacy on the Internet, should there be, and what laws are needed to regulate it are all questions that are just now being asked."
Indeed, many experts say that companies do not need to ask for Facebook passwords to get information on applicants or employees. The notion that privacy settings make things on Facebook private "is not necessarily accurate," says Ms. Parker.
"Even if you have a lot of privacy settings on Facebook, it's not private if you have lots of friends," she says.
There are many ways to get information from applicants' social media without asking for their password, says Kabrina Krebel Chang, assistant professor of business law at Boston University's School of Management.
---