Apple replaces heads of software, retail
Following the launch of their flawed mapping software, Apple's CEO announced the company will replace two top executives, the head of software, responsible for Apple Maps and Siri, as well as the head of retail.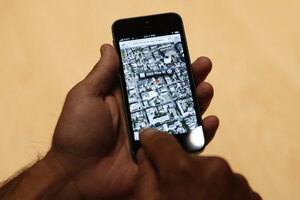 Beck Diefenbach/Reuters/File
Apple Inc CEO Tim Cook on Monday replaced the heads of its software and retail units in the company's biggest executive shake-up in a decade following embarrassing problems with its new mapping program and unpopular store-related decisions.
Software chief Scott Forstall, who oversaw the launch of the flawed mapping software and much criticized Siri voice-enabled assistant, will leave Apple next year.
---