Cyberwar: Who's been attacked? Who are attackers?
The US is often a target of cyberattacks, but its government is also known to be an attacker. The Pentagon's Plan X, moreover, will bolster US capabilities to wage cyberwar.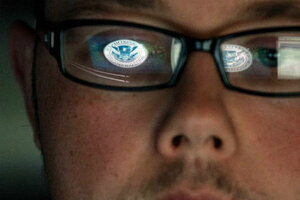 Jim Urquhart/Reuters/File
The United States is a major target of cybercrime and cyber-attacks, but it has plenty of company. Attacks are known to have occurred within the past year in nations as diverse as Saudi Arabia, Britain, India, Lebanon, Syria, and, of course, Iran, according to media accounts. The actual list is probably much longer.
And in the case of Iran, the US is known to be a perpetrator. The New York Times last year revealed that President Obama approved a cybersabotage program called Operation Olympic Games, which included accelerating the Stuxnet cyberweapon attack on Iran's nuclear fuel facilities, slowing progress on a program that the West suspects is destined to produce a nuclear weapon.
Since the Stuxnet worm came to light, it has become clear that other cyberintrusions directed at Iran are under way.
---