Putin, Obama speak again amid probe into Tamerlan Tsarnaev
Boston bombing suspect Tamerlan Tsarnaev remains the focus of investigation in both Russia and the US, as authorities seek to learn how he became radicalized. Here are four other developments in the case.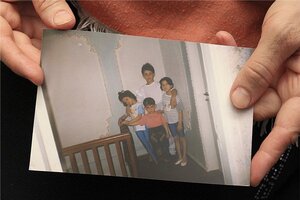 Stringer / Reuters
The wider ripple effects of the Boston Marathon bombings are showing up in US-Russia relations.
Presidents Vladimir Putin and Barack Obama talked by phone Monday, and they agreed to maintain close contact between their respective intelligence agencies and to work together on security matters of joint concern including the 2014 Olympics that Russia is hosting in Sochi.
Relations between the two nations have been strained of late, but the naming of two brothers of Chechen heritage as the key suspects in the April 15 Boston bombings, the Monitor reported earlier Monday, have opened the door to possible improvement, at least on the issue of countering terrorist threats.
But the forward-looking cooperation is occurring as some big questions remain about who knew what, and when, about the radicalization of Tamerlan Tsarnaev. The FBI identified him as a key suspect in the attacks, and he died April 19 after a gun battle with police, during which his brother also ran over him while trying to escape in a hijacked car.
US officials have said Russia in 2011 raised concerns with the FBI and CIA, separately, about possible ties of Mr. Tsarnaev to radical Islamist views. That has raised questions about the effectiveness of US law enforcement agencies at screening for potential terrorist threats.
---