Why Rick Perry is staying in the GOP race
Texas Gov. Rick Perry is shooting for a South Carolina win. For Perry, New Hampshire's primary isn't likely to mean much, says DCDecoder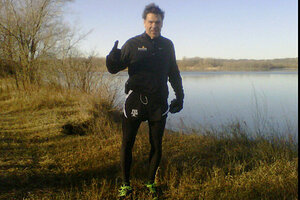 Rick Perry campaign
Rick Perry's decision Wednesday to remain in the race (which he made by tweeting the above picture of himself, with the words "Here we come, South Carolina!") seemed to surprise everyone, even members of his own staff.
The conventional wisdom is that Perry's move will ultimately help Mitt Romney - ensuring that the conservative vote will continue to be fractured, and possibly even allowing Romney to win in South Carolina, where he has been trailing in the polls. But - playing devil's advocate here - we can think of at least a few ways in which having Perry in the race could actually be a negative for Romney.
Obviously, if Perry should manage to pull off a win in South Carolina, that would be bad news for Mitt. And while that seems highly unlikely, given Perry's struggles throughout the campaign, it's not totally impossible.
As Nate Silver writes in Thursday's New York Times, there are two plausible explanations behind Perry's decision: Either it was based on emotion and his desire to end his campaign with a less ignominious finish than his fifth-place showing in Iowa. Or it was a strategic decision based on an analysis that he could still conceivably win. (Most likely, it was some combination of those two.)
---