Why Ahmadinejad might keep his distance from Hugo Chávez
Venezuelan President Hugo Chávez recently compared Iranian President Mahmoud Ahmadinejad to Idi Amin and Robert Mugabe - in a good way. Ahmadinejad's other Latin America stops include Brazil and Bolivia.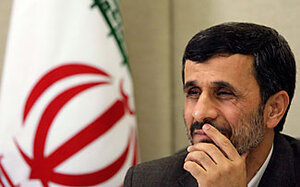 Ricardo Moraes/Reuters
If Iranian President Mahmoud Ahmadinejad wants his Latin America tour this week to deflect attention away from political repression at home, he should probably reconsider giving Venezuelan President Hugo Chávez a warm embrace when they meet in Caracas Tuesday.
The two controversial leaders have been extolling each other's virtues for years as both have sought to vilify what they call the American-dominated world order – and to extend their influence. But recently, Mr. Chávez has been singing the praises of such globally-recognized despots as Robert Mugabe and Idi Amin – and clubbing Mr. Ahmadinejad with them.
In a speech in Caracas Friday, Chávez compared the three leaders to the convicted Cold-War-era terrorist Carlos the Jackal (Venezuelan Ilich Ramírez Sánchez) whom he called a "revolutionary fighter" and "dear compatriot."
---