Press freedom falls around the world
There are bright spots regarding press freedom, but there's been an overall decline for eight straight years, according to a new report. Other political and social freedoms may be waning, too.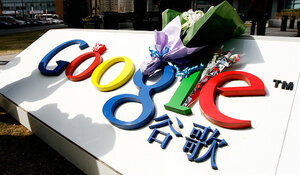 Newscom
The glory days of global press freedom appear to be long past, with a Washington-based freedom watchdog organization finding that a retrenchment of press freedoms continued in 2009.
In its annual report on press freedom in the world, Freedom House finds an overall decline for the eighth year in a row – with noticeably negative movement in China, the Middle East, and parts of Latin America.
The trend is particularly worrying, advocates say, because press freedom often acts as a kind of bellwether of the direction an array of political and social freedoms are taking.
"What we're seeing affecting the press is part of a general trend in freedom around the world," says Karin Deutsch Karleker, managing editor of the Freedom House global press freedom study. "It's often press freedom that is the first to come under attack, and then that spreads to other freedoms more generally."
Press freedoms grew when the Berlin Wall fell
Press freedom reached new heights in the years following the fall of the Berlin Wall, and not just in states of the former Soviet Union that were expanding freedoms generally. The uptick was felt in parts of Africa and Asia as well, where new governments scuttled old media restrictions and opened new avenues of expression.
---