WikiLeaks list of 'critical' sites: Is it a 'menu for terrorists'?
WikiLeaks releases a 'secret' US diplomatic cable on 'critical infrastructure' around the world. Was it an overlong 'raw list' of obvious key sites, or a menu for 'every extremist group in the world'?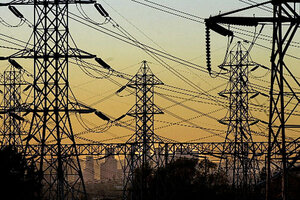 Nick Ut/AP/File
Undersea cable landings off Japan, Hong Kong, and China; vital energy terminals in Saudi Arabia, Qatar, and Kuwait; natural gas pipelines from Canada to United States population centers; transformer plants in Mexico; vaccine manufacturers across Europe.
It's a laundry list of "critical infrastructure" – a global grab bag as big as the world ­– hundreds of sites listed in a cable marked "secret." It was compiled by US embassies and sent to Secretary of State Hillary Rodham Clinton as a cable in February 2009 – but released over the Internet by WikiLeaks Sunday.
In all, the list includes well over 200 energy pipelines, undersea cables, strategic metal mines, vaccine suppliers, dams, ports, and power generators along with the names of 35 companies spread across 59 nations. The cable sought to identify "critical US foreign dependencies" that "if destroyed, disrupted or exploited, would likely have an immediate and deleterious effect on the United States."
---