Supreme Court to take up landmark gun-control case
The Supreme Court hears arguments Tuesday on a landmark gun-control case, McDonald v. Chicago, on whether cities and states have the right to ban handguns.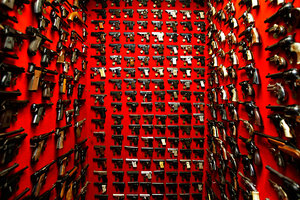 Jacquelyn Martin, File/AP
The US Supreme Court on Tuesday takes up another landmark gun rights case, this time examining whether the constitutional right of individuals to keep and bear arms extends to every city and town in the nation.
The case, Otis McDonald v. City of Chicago, challenges a citywide ban on the possession of handguns.
In June 2008, the court struck down a similar handgun ban in Washington, D.C., declaring that the constitution's Second Amendment protects a right of individuals to have commonly available firearms – including handguns – in their home for self defense. (For Monitor coverage of that decision, click here.)
The decision applied to the federal government and to federal enclaves such as the District of Columbia. But it remained unclear whether the holding would also apply to state and local governments.
That's the key question in McDonald v. Chicago.
At issue is whether the protections of the Second Amendment apply to gun-control measures passed by state and local governments. If they do, Chicago's handgun ban may go the way of Washington's ban.
But first the justices must decide whether the Second Amendment applies to the states, or whether it remains one of the few areas in the Bill of Rights that binds only the national government.
---