Prop 8. gay marriage ban to be argued in federal appeals court
The long-running fight over gay marriage in California heads to a federal appeals court Monday. A panel of the Ninth US Circuit Court of Appeals must decide whether a federal judge was correct in ruling that the US Constitution protects the right of gay and lesbian couples to marry.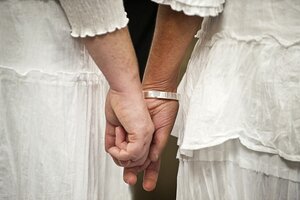 Newscom
---
Follow Stories Like This
Get the Monitor stories you care about delivered to your inbox.