Stem cell research: Court gives Obama a victory, but policy still on trial
The White House hails the ruling by a divided appeals court to permit federal funding for embryonic stem cell research. At issue still is whether Obama's policy violates a 1996 congressional ban.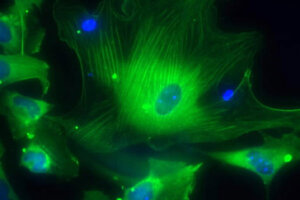 Alexey Terskikh/Burnham Institute for Medical Research/California Institute for Regenerative Medicine/Reuters/File
A divided federal appeals court handed the Obama administration a significant victory on Friday when it reversed a judge's ruling that sought to block government funding of human embryonic stem cell research.
The action by the appeals court lifts a cloud that has hovered over a segment of the medical research community since August when a federal judge in Washington ruled that President Obama's expansion of stem cell research had violated a congressional ban on using taxpayer money for research in which a human embryo is destroyed.
"Today's ruling is a victory for our scientists and patients around the world who stand to benefit from the groundbreaking medical research they're pursuing," said White House spokesman Nick Papas.
Human embryonic stem cell research is a sensitive subject that has divided US public opinion. Supporters say it may yield major medical breakthroughs, while opponents view it as a version of abortion and a slippery slope to human cloning.
At issue before the appeals court was whether US District Judge Royce Lamberth was correct in August when he ordered the government to stop funding embryonic stem cell research projects. His ruling had been stayed pending appeal, allowing research projects to continue.
On Friday, the appeals court voted 2 to 1 to vacate his preliminary injunction.
'Victory for patients'
"We are thrilled," said Lisa Hughes, president of the Coalition for the Advancement of Medical Research in Washington, D.C., a bipartisan organization that supports stem cell research.
---