Oklahoma mom kills home invader: Why the law was on her side
Sarah McKinley, an Oklahoma mom who shot and killed a knife-wielding intruder, was cleared of any wrongdoing by prosecutors on Thursday – vindication of the 'castle doctrine,' proponents say.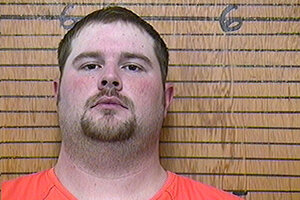 Grady County Sheriff's Office/AP
Sarah McKinley, the Oklahoma mom who shot and killed an intruder after asking a 911 operator if it was okay to shoot, was cleared of wrongdoing Thursday. Also this week police declined to bring charges against a Pennsylvania man who killed a romantic rival with a bow and arrow. And in South Carolina, a woman who shot a homeless person squatting in an empty rental home was also not charged.
As these cases show, the so-called "castle doctrine" is being tested in a variety of new ways, as states have steadily expanded the rights of citizens to protect their homes and property.
After Florida's passage of a castle doctrine law in 2005, 31 states followed suit and now protect the right of homeowners to defend their property from intruders. And the expansion of such laws continue.
Washington State is currently debating whether or not to add a castle doctrine law, North Carolina just expanded its law to include vehicles, and Pennsylvania last year expanded its law to include porches. Ohio passed a law last year expanding its castle doctrine to include business property, and now allows self-defense even in cases where an intruder is unarmed.
Common law in non-castle doctrine states also protects homeowners from prosecution for standing their ground in their own homes.
---