Inside US lawsuit: How Apple, publishers allegedly brought Amazon to heel
US antitrust lawyers filed a lawsuit against Apple Inc. and two publishers, alleging they conspired to inflate the price of e-books, at an estimated cost to readers of $100 million.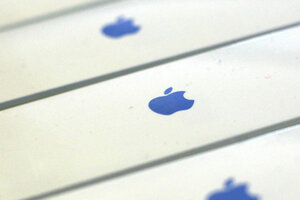 Michaela Rehle/Reuters/File
Antitrust lawyers at the Department of Justice filed a civil lawsuit Wednesday charging Apple Inc., and two of the nation's largest book publishers with conspiring to artificially inflate the price of e-books.
The antitrust suit was filed in federal court in New York, where three other publishers agreed to settle the same charges.
In an alleged plot that could easily rival best-selling tales published by the defendant companies, prosecutors say the five book publishers conspired over a four-year period with Apple in an attempt to force online retail giant Amazon to stop charging a deeply discounted $9.99 for new e-books.
Estimates are that the alleged plot cost readers $100 million in inflated e-book prices.
"During regular, near-quarterly meetings, we allege that publishing company executives discussed confidential business and competitive matters – including Amazon's e-book retailing practices – as part of a conspiracy to raise, fix, and stabilize retail prices," Attorney General Eric Holder told reporters in Washington.
"With today's lawsuit, we are sending a clear message that competitors, even in rapidly evolving technology industries, cannot conspire to raise prices," added Sharis Pozen, acting assistant attorney general in charge of the Justice Department's antitrust division.
"We want to undo the harm caused by the companies' anticompetitive conduct and restore retail price competition so that consumers can pay lower prices for their e-books," she said.
---