GOP race in a microcosm: Romney fund-raising in NY, Gingrich lectures on brain research
Mitt Romney is fund-raising in New York. Newt Gingrich is talking about brain science research in Iowa. What are the other Republican candidates doing today?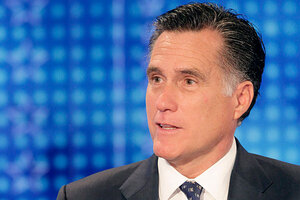 (AP Photo/Mark Lennihan)
That's how Decoder feels looking at the schedules for each of the GOP candidates today. It's not poetically perfect by any stretch, but examining what each of the candidates is up to today builds a very helpful microcosm of the 2012 primary to this point. (Quoted text, unless otherwise noted, from the AP.)
What's Mitt Romney doing? "Hosting four fundraisers across New York City." To be fair, Mitt has been in both Iowa and New Hampshire recently - and it's not like President Obama isn't cramming in year-end fundraisers. But you could argue this encapsulates Romney: raising tons of money and not willing to risk much either financially or in public perception on the early voting process.
(This has recently started to change with a Romney Super PAC blasting the Iowa airwaves with advertisements and his campaign's fusillades against Newt Gingrich).
And to add another level of gloss to our "today as microcosm" idea, there's this nugget, which aptly explains how Democrats feel about the race:
---