Why is China's Xi Jinping going to Iowa?
China's heir apparent, Xi Jinping, will return to Iowa Wednesday. Xi spent a week in Muscatine, Iowa, in 1985, and will be feted upon his return.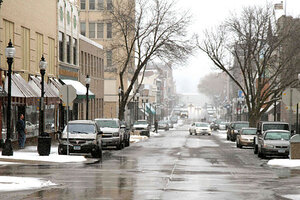 (AP Photo/Robert Ray)
The last time China's soon-to-be leader visited Iowa, he slept in a bedroom with green shag carpeting and Star Trek character cutouts on the walls. He ate eggs with a spoon because his host forgot the chopsticks.
But apparently Xi Jinping remembered the 1985 stay fondly because he insisted on returning Wednesday and Thursday to Muscatine, a small farming community he toured to learn about crop and livestock practices.
Back then, he was a young Communist Party leader seeking ideas to help his agriculture-rich region of northern China. Now the nation's vice president, he made certain to add Muscatine to his itinerary so he could reunite with the same Americans who showed him around the region's hog and cattle operations and its abundant corn and soybean fields.
RELATED: How well do you know China? A quiz
"I'm flabbergasted that he would take time out of his busy schedule and come back to Muscatine," said Eleanor Dvorchak, whose family hosted Xi for two nights.
Although Dvorchak and her husband have since moved to Florida, they planned to return Wednesday for Xi's hour-long visit, and several other local farmers and residents he encountered will be there, too.
---