Are fiscal cliff doomsayers overreacting?
While many bemoan the possibility of the America's topple over the fiscal cliff, some major investors say even if Congress doesn't reach a deal by the end of the year, the economic outlook may not be as bad as it seems.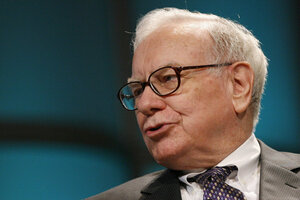 Mario Anzuoni/Reuters
The "fiscal cliff" sounds like a scary place. Headlines about "taxmaggeddon" are flashing on TV screens, next to clocks ticking down to Jan. 1.
The Dow Jones Industrial Average has skidded more than 7 percent over the last month, largely due to concerns about the standoff in Congress over how to stop a barrage of tax hikes and spending cuts.
But some major investors say the doomsayers are getting too much attention and cliff watchers should relax a bit.
These investors argue that the U.S. economy does not face immediate disaster if lawmakers can't reach a deal by the end of the year, and there will still be time for Washington to come up with a deal in early 2013 before major damage starts to be done.
"It is not impossible at all that they miss by a little and then come back and get it," said billionaire investor Ken Fisher, whose firm Fisher Investments oversees about $38 billion in equities. "There's a minor risk ... but getting it done 10 days later is not really a big deal."
Others say Washington has more time than that.
---