Department of Homeland Security spending questioned as debt looms
Every dollar counts when the government faces $16 trillion of national debt. A new report found questionable expenses made by the Department of Homeland Security from fish tanks, to underwater robots.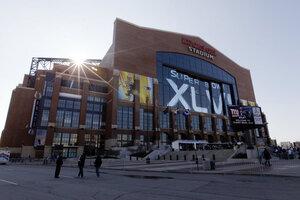 Pat Semansky/AP/File
The Homeland Security Department paid for an underwater robot in a Midwest city with no major rivers or lakes nearby, a hog catcher in rural Texas and a fish tank in a small Texas town, according to a new congressional report highlighting what it described as wasteful spending of tax money intended for counterterrorism purposes.
Sen. Tom Coburn, R-Okla., said in his 54-page report that while much of the spending for the department's Urban Area Security Initiative appeared to be allowed under the program's rules, it was still inappropriate in an age of budget austerity and as the federal government faces a $16 trillion national debt.
"Every dollar misspent in the name of security weakens our already precarious economic condition, indebts us to foreign nations, and shackles the future of our children and grandchildren," Coburn said.
The report focused on UASI spending in the last few years in Arizona, California, Colorado, Indiana, Louisiana, Minnesota, Ohio, Oklahoma and the National Capitol Region, which includes Washington and parts of Maryland and Virginia. Among the projects Coburn found questionable were:
---