Hispanic immigration to US has peaked, Asian immigration is rising
For the first time in 101 years, Hispanic immigration last year was topped by immigrants from Asia. The number of illegal Hispanic immigrants continued to decline in 2011.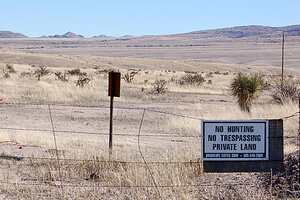 (AP Photo/Russell Contreras,File)
New census data released Thursday affirm a clear and sustained drop in illegal immigration, ending more than a decade of increases.
The number of illegal immigrants in the U.S. dropped to an estimated 11.1 million last year from a peak of 12 million in 2007, part of an overall waning of Hispanic immigration. For the first time since 1910, Hispanic immigration last year was topped by immigrants from Asia.
Demographers say illegal Hispanic immigration — 80 percent of all illegal immigration comes from Mexico and Latin America — isn't likely to approach its mid-2000 peak again, due in part to a weakened U.S. economy and stronger enforcement but also a graying of the Mexican population.
The finding suggests an uphill battle for the Republicans, who passed legislation in the House last week that would extend citizenship to a limited pool of foreign students with advanced degrees but who are sharply divided on whether to pursue broader immigration measures.
RECOMMENDED: Could you pass a US Citizenship test? Take the quiz
In all, the biggest surge of immigration in modern U.S. history ultimately may be recorded as occurring in the mid-1990s to early 2000s, yielding illegal residents who now have been settled in the U.S. for 10 years or more. They include migrants who arrived here as teens and are increasingly at risk of "aging out" of congressional proposals such as the DREAM Act that offer a pathway to citizenship for younger adults.
---