Is Facebook setting you up for identity theft?
Social media sites like Facebook and YouTube provide a gold mine for bad guys. When you post your birthday or download free apps, you may be setting yourself up for identity theft.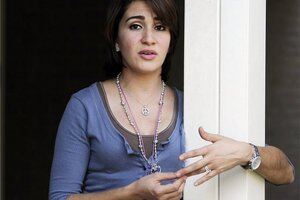 Pat Sullivan/AP/File
How many friends do you have on Facebook? Now, how many of those friends do you actually know from personal or professional interactions in your past?
How many had you never met before you accepted a friend request that was based on six mutual acquaintances? After all, who doesn't want to be like Norm on "Cheers," where everybody shouts your name and is your friend?
Social media has changed the way we interact with people, creating easy opportunities to re-connect with old friends and to be introduced to potential new ones. You can always find someone who shares your passion, no matter how unusual or bizarre.
But social media lulls users into revealing more than we should, or perhaps more than we want to, to people who really are mostly strangers.
While the vast majority of social media users are good people, all of that information and those interactions with unknown "friends" put users at serious risk.
Another piece of the puzzle
"Each piece of personally identifiable information that we provide gives thieves the missing piece of our profile mosaic," explained Kelly Santos, public relations manager with Identity Theft 911 in Scottsdale, Ariz.
---