Trijicon sights: How the 'Jesus gun' misfired
Biblical references on rifle sights have been an open secret among soldiers. But it's become an embarrassment for the Pentagon, causing Michigan gunmaker Trijicon to send 'removal kits.'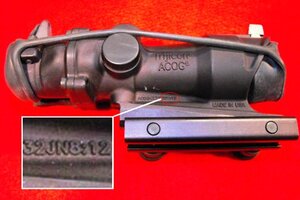 ABC News
A Michigan manufacturer criticized for putting biblical citations on gunsights sold to the US military vows to end the practice. It has sent 100 "removal kits" that soldiers can use to scrape off words that critics say promote the idea of a Christian crusade in the Middle East.
 
The revelations, first reported by ABC News, caused embarrassment and consternation within the Pentagon after religious groups – including the Interfaith Alliance – complained that it violated an Army rule against proselytizing.
The Pentagon at first said the inscriptions did not violate Army rules, and one official compared the sight references with "In God We Trust" on US currency. On Thursday, however, Gen. David Petraeus, head of the US Central Command, called the references "disturbing" and a "serious concern."
---
Follow Stories Like This
Get the Monitor stories you care about delivered to your inbox.