Does it make sense to punish Pakistan for the arrest of CIA informants?
The reported arrest of CIA informants who helped the US find Osama bin Laden has raised anger on Capitol Hill. But hastily punishing Pakistan could harm the US war effort in Afghanistan, Pentagon officials caution.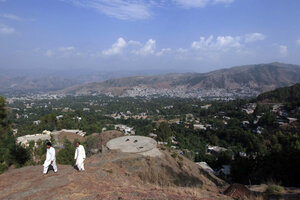 Mian Khursheed/Reuters
---
Follow Stories Like This
Get the Monitor stories you care about delivered to your inbox.