Pentagon dilemma: More privacy in barracks linked to more sexual assault
Pentagon upgrades in troops' living quarters sought to ease rigors of persistent conflict, but lax regulations are also producing more high-risk situations for young servicemen and women.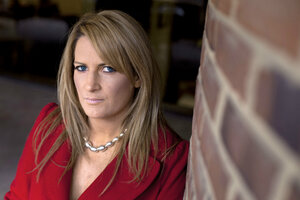 Carolyn Kaster/AP/File
US military barracks have come a long way from the Beetle Bailey cartoon days, when troops slept in rows of metal bunks and awoke with "Reveille." Today's new soldiers are inheritors of living quarters that more closely resemble condominiums.
But there are more lax regulations in the barracks that have come with compassion for troops who have been fighting wars for a decade – and with it, growing concern that the privacy afforded in these living quarters may need to be reevaluated in the wake of growing instances of sexual assault, senior military officials say.
The Marine Corps, for its part, this week issued a sobering acknowledgement of the pervasiveness of sexual assault within its ranks, and what it bills as a new plan for addressing it. "Despite our efforts," it read, "we have been ineffective at addressing and eliminating sexual assault."
The plan, signed by the Marine Corps' top officer, comes on the heels of the release of a documentary, "The Invisible War," that details the experience of women who say they were raped at the storied Marine Corps Barracks in Washington, D.C. – the home of ceremonial forces and the Marines' top officer.
The plan includes "more effective screening of individuals wanting to join the Corps" and "identifying and mitigating high-risk situations."
Some of these high-risk situations may occur in the barracks, where the youngest, lowest-ranking troops who are most likely to commit sexual assaults live, according to Pentagon statistics. The crime is most prevalent among what the military calls the E1 to E4 ranks – generally enlisted troops from the ages of 18 to 24 or so.
---