Picking a No. 2 in the glare of the Internet age
More than ever, vice presidential wannabes must maneuver between groveling and remaining cool.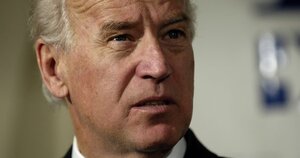 Andy Nelson/The Christian Science Monitor
Washington - Time was when a presumptive presidential nominee could sit back and quietly ponder his options for a running mate without a daily deluge of media speculation and reports of suspected preening by vice presidential wannabes.
Those days are long gone. In an era of Politico.com and other Web-based political poop sheets, where space is infinite and with video cameras and tape recorders leaving little unreported, never before has so much digital ink been spilled on something that's likely not to matter to the election's outcome.
But in the dog days that precede the parties' end-of-summer conventions, there's no guiltier pleasure among the politically minded than to chew over the latest clues as to who really wants the nod, who doesn't, and what vibes the candidates themselves are throwing off.
Tim Pawlenty, the governor of Minnesota and a strong backer of Republican John McCain from the start of the campaign, has cut off his little "mullet" in favor of a more conventional hair style. There's a clear sign he really wants on the GOP ticket. Ditto Florida Gov. Charlie Crist (R), who is getting married – thus dampening some of the concern about his lack of a wedding band. Former Georgia Sen. Sam Nunn (D), who is regularly mentioned as someone who could add national security gravitas to Barack Obama's Democratic candidacy, is now backing away from his opposition to gays in the military.
---