How Obama's foreign tour plays at home
He burnished his foreign policy credentials, analysts say, but will his Berlin speech backfire?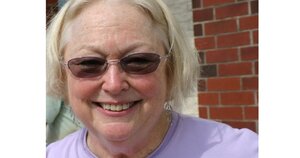 Patrik Jonsson
Washington - Now that Barack Obama is back on Terra Americana – after a whirlwind week of foreign travel and blanket news coverage – the probable Democratic presidential nominee knows he has to get back to the issue closest to voters' hearts: the US economy.
The Illinois senator said as much to reporters in London just before he flew home, noting that his poll numbers might even dip in the immediate future. "We have been out of the country for a week," he said. "People are worried about gas prices and home foreclosures."
And in an interview on NBC's "Meet the Press" broadcast Sunday, Senator Obama said he will meet with his top economic advisers on Monday, including investor Warren Buffett, former Treasury Secretary Robert Rubin, and former Federal Reserve chairman Paul Volcker. The agenda includes a second economic stimulus package and the high cost of energy. But there is little doubt that in taking the eight-nation tour, Obama has altered the calculus of the presidential race, even if any effect on voters may not be known for a while. By visiting Iraq (for the second time) and Afghanistan (for the first time), Obama has answered the charge of his Republican opponent, John McCain, that he had given these fronts in the war on terror short shrift. By appearing comfortable in the company of world leaders in both the Middle East and Europe, he has sought to counter the charge that he is too inexperienced to be commander in chief.
---