Obama wins high marks for foreign policy
The president's high approval ratings in a new poll suggest that Americans appreciate his cooperative approach to world affairs.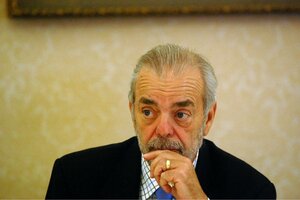 Robert Frazier/The Christian Science Monitor/FILE
That hand President Obama extended to Venezuela's Hugo Chávez, and the opening he's initiated towards Cuba aren't souring Americans on their new president. In fact, they may be boosting his already high approval ratings.
In a new poll marking Mr. Obama's first 100 days in office, Americans give the president even better scores for foreign policy than the high marks he achieves on domestic issues. That's according to a survey released today by the Pew Research Center for the People and the Press.
"Ironically, he gets somewhat better ratings in foreign policy and terrorism than he does on the economy and issues like the budget and deficits," says Andrew Kohut, the Pew center director, noting that in the campaign it was the opposite.
Obama's 61 percent approval rating on foreign policy – just above the 60 percent approval he achieved on the economy, or the 57 percent approval on handling terrorism – suggests real support because it was achieved after a month of high-profile travel to Europe, Mexico, and the Caribbean, Mr. Kohut says.
Americans are supportive of how Obama has balanced US interests and taken into consideration the perspective of foreign governments, the poll shows. Some 57 percent say Obama is striking the right balance in pursuing US interests, while 56 percent say they approve of his taking into account the interests and views of US allies.
---