Democrats struggling for consensus on climate bills
With competing bills in the House and Senate, Democrats struggle to agree on key climate and energy reforms.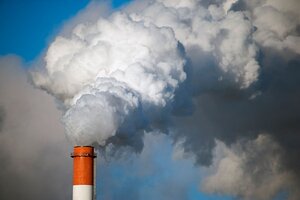 Newscom
Democratic allies remain at odds over provisions of a House climate bill and a Senate energy bill, even as congressional leaders and Obama administration officials are pressing to complete work on the legislation.
The latest rough patch came late Thursday afternoon when House Agriculture Committee Chairman Collin Peterson, D-Minn., met with the two chief sponsors of a climate bill to hash out differences in the office of House Speaker Nancy Pelosi, D-Calif. After more than an hour, they emerged without an agreement, gave reporters curt expressions of optimism and left without taking questions.
"There's no deal, but I'm optimistic," said Rep. Henry Waxman, D-Calif., chairman of the House Energy and Commerce Committee and co-sponsor of the bill. Peterson, who earlier that day said he would oppose the bill, said only that "we made good progress."
Peterson wants to make the bill more favorable to farmers and agricultural businesses. For example, he wants the Agriculture Department to have the authority to decide whether environmentally friendly actions by farmers would qualify for lucrative benefits under a system in which allowances to emit greenhouse gases would be bought and sold. Under the bill drafted by Waxman and Rep. Edward Markey, D-Mass., the Environmental Protection Agency would have that authority.
---