When D.C. does math, be very skeptical
(Read article summary)
Be wary of claims about the oodles of money that will be saved or lost by this or that initiative.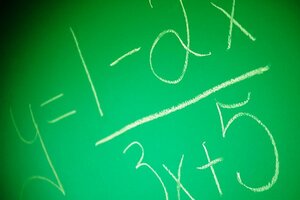 NEWSCOM
Pay attention, class. Today we are going to discuss Decoder's First Law of Inverse Numerical Rationality.
This holds that any prediction of national budget savings or change in economic growth rate made by anyone at a well-attended Washington press conference is useful only in inverse proportion to its specificity.
Got that?
In other words, if Lobbyist X stands at a podium and says, "If the White House will do this thing we want, American families will save $2,500 each, and the republic will be saved," you can be certain that the actual outcome of the change will be nowhere near $2,500 per nuclear unit of four.
Why? Because Hogwarts doesn't exist, that's why. The effect of changes to government programs usually can't be predicted with magical pinpoint accuracy, owing to the size and complexity of the endeavors in question.
That goes double for the effect of changes made to an entire sector of the national economy, such as healthcare. (Yes, that's what this is about – we'll get there in a second.)
Remember the immortal words of David Stockman, budget director for President Ronald Reagan: "None of us really understands what's going on with all these numbers."
---