Tech & the convention - now Obama's got Biden emailing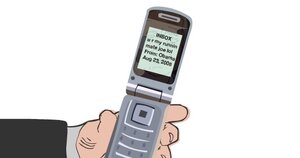 Barack Obama's new running mate has joined the online campaign by sending out his own email today which links to a "personal" video from the Senator thanking supporters and giving them a chance to know who he is.
"Hi, this is Joe Biden," he says.  "I want to thank you for the way you've welcomed me into the campaign.  I'm deeply honored to join Barack and the millions of supporters like you in this movement you've put together."
Biden's email, the video, and of course, the much-discussed text from Obama are part of an online campaign that is getting a lot of attention.
The "old media"
Never before - at least in the U.S. - has there been a more talked-about text message.  On Friday night, when the vice presidential speculation had hit a frenzy, some bloggers seemed to be laughing at the mainstream media's struggle to keep up.
Marc Ambinder, a political blogger at The Atlantic posted a message entitled "Triumph of New Media over Old Media" that simply stated, "Wolf Blitzer on the Situation Room begging viewers to stay tuned so CNN can bring them coverage of a text message."
Well,  as it turned out, the mainstream media was able to get the scoop on Obama's selection before the actual text went out.  But only by a couple hours.  (Obama's vice presidential selection "cone of silence," however,  was more impressive than Rick Warren's).
---