Hillary, Bill and Obama - a love story?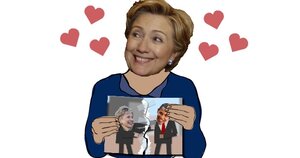 Jake Turcotte
You expect partisan politics to be bare-knuckle boxing these days. But Night One in Denver was remarkable for the polite way the Democrats treated the Republicans -- when they mentioned their arch-rivals at all.
With Ted Kennedy's inspiring address and Michelle Obama's highly-praised speech, it was a feel-good night.
Tonight, we'll see something different. Maybe.
Former Virginia Governor Mark Warner told reporters on Monday that his speech will focus on bipartisanship, not on McCain.
"There may be parts of the speech that aren't going to get a lot of applause, but I've got to say what I believe will get our country back on the right path," Warner said.
That's led to some high-profile criticism. Paul Begala said, "This isn't the Richmond Chamber of Commerce."
---