Online readers get fired up over campaign coverage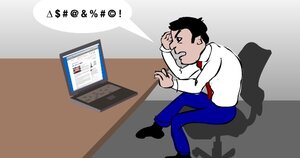 Jake Turcotte
Nothing gets the American people fired up like a presidential campaign and their emotions are a tell-tale sign of just how passionate they are about getting their candidate in office.
If they sense bias, for example, they'll snap at it.  We know.  In this blog alone, we get plenty of email.
On the topic of Republican vice presidential nominee Sarah Palin's email getting hacked, we're told by Ray that our bias is showing -- we are against John McCain.
"This article cutely but clearly establishes Palin and Karl Rove to be at fault here," Ray writes.  "[But] if such a thing had happened to our Lord Obama, it would instantly be considered a hateful, racist attack of the lowest order and the hue and cry for justice would go out across the land."
Bud agrees.  In fact, Bud believes we should put more appropriately label our propaganda.
"You forgot to end your article with vote Obama '08!" he writes.
Well maybe not.  J says we are against Barack Obama.  Regarding the week long flap over Obama's use of the phrase, "You can put lipstick on a pig, but it's still a pig" we need to blame ourselves.  According to J, it's totally our fault.
"Did Obama call Palin a pig? Hmmmm…. nope," writes J.   "Where did I get that idea then….. Oh YEAH! From the Christian Science Monitor. They connected two disparate ideas in order to taint the Obama's words. The Christian Science Monitor made it up."
---