Watch Virginia and Indiana says political analyst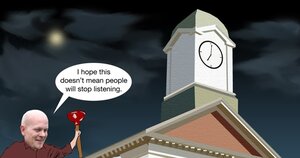 What to watch for this evening? It could come down to just two states.
The polling site FiveThirtyEight.com has the lowdown on what to watch out for at 7 p.m. (Eastern Time) tonight.
Virginia and Indiana
Is it a safe bet to call it that early? Nate Silver, the baseball statistician turned all-star political analyst, says yes. The key is Virginia and Indiana.
Says Silver, "If those states go roughly as expected (meaning, say, an Obama win in Virginia and a close race in Indiana), we can conclude with almost literal 100 percent certainty that Obama will win the election."
More wonks
---