Rick Perry to Kay Bailey Hutchison: Bring it on!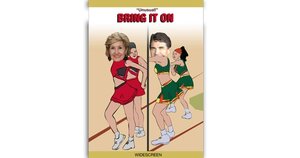 Jacob Turcotte
Things always get interesting when there are intra-party battles.  Think the New York Yankees versus the Boston Red Sox.  Or Ohio State - Michigan.
Now think Texas Governor Rick Perry and Texas Senator Kay Bailey Hutchison.
It's a high-noon showdown - Texas style.
Just like George W.
You see, Senator Hutchison might be tired of being in the U.S. Senate.  The highest office in the Lone Star State could be more appealing.  Problem is, a fellow Republican - namely Rick Perry - occupies the position, and he isn't interested in giving it up.
So when Hutchison announced today that she's interested in the job, Perry didn't back down.  In fact, he used some of the bravado that fellow Texan - President George W. Bush - once used.
Exploratory committee
First, what Hutchison did.
She filed paperwork creating an exploratory committee allowing her to raise money to run for governor.  Here's the official document.  While doing so, she put out a statement with a little kick to it.
---