Obama tries Jedi mind trick to get economic stimulus package passed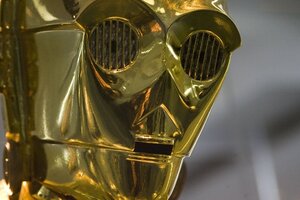 dpphotos/newscom
You gotta credit President Obama. He's using every means possible to get his economic stimulus package passed. Some even unconventional.
Not even a full month into his presidency, Obama's already had a prime time news conference, he's fanned-out across the country in total campaign mode, and he even resurrected the campaign'ish "Obama house party" events to gin up support for the humongous spending package.
But who would have thought he had the guts to tried the vaunted Jedi mind trick?
Obi Wan
Sure, it's the most powerful tool there is. But so difficult to master.
You remember when Obi Wan Kenobi and Luke Skywalker got caught in a jam when the stormtroopers demanded Luke show proper identification?
Luke didn't have it.
Obi Wan though merely waved his hand and said hypnotically, "You don't need to see his identification."
To which the stormtrooper robotically replied, "We don't need to see his identification." And Luke and Obi Wan were then allowed to pass.
Hiring time
So when outlining the benefits of the stimulus package on Wednesday, the White House said that if it passed, Caterpillar Inc. would be able to hire back some of the 20,000 employees it's had to lay off.
---