It's the presidential top 40! Guess who's first? And last?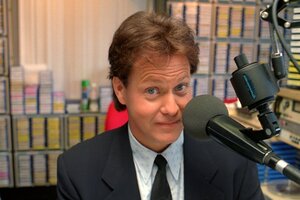 NEWSCOM
It's kind of like the Rick Dees Weekly Top 40.  But instead of counting down the top 40 most popular songs in the country, it's a countdown of the top presidents in the history of the U.S.
C-SPAN announced their second historians survey of presidential leadership today.  And much like Rick Dees would get Debbie Gibson or Rick Astley in the studio to help count down the top songs, a whole bunch of really smart historians got together to do the countdown - presidential style.
So, it's almost the same thing.
Let's count down the countdown
Number one?  Much like WHAM! dominated the top spots back in the mid-80's, President Abraham Lincoln continues his dominance at #1.
He's so popular that the U.S. Mint released four new pennies this year to honor the former president.  Sure, pennies are essentially worthless but it's the thought that counts.  [If you want to see the new pennies, click here].
The number two spot?  His face is everywhere.  Especially since Congress passed that gigantoid stimulus package. Now there are 780 billion brand new pictures of George Washington being rolled out in the next few months.
What's in a name?  A lot.  If you were a president and your last name was Roosevelt, you scored big.  Franklin Delano captures the third spot, while Teddy comes in at number four.
---