Biden to speak at three graduations - probably won't ad-lib much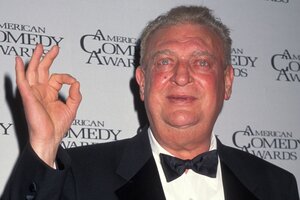 NEWSCOM
He's probably not going to give as stirring of a commencement address as Thornton Mellon did in the American masterpiece, "Back to School," but Joe Biden is usually good for a quote. Especially if he starts ad-libbing it.
Not quite to the level of Rod Blagojevich or Sarah Palin -- both of whom are golden when speaking extemporaneously. But Biden is really, really close.
Three schools
And with the announcement today that he'll be giving the commencement speeches at three universities, there's a better than average chance that the White House press office might have to issue a clarifying statement or two.
Biden's office announced this afternoon he will be speaking at Syracuse University on Sunday, May 10, Wake Forest University on Monday, May 18, and the United States Air Force Academy on Wednesday, May 27.
Again
As for the Wake Forest visit, the Charlotte News & Observer reports that the White House is giving North Carolina a lot of attention.
---