McCain's campaign manager breathes easier with nomination in sight
Rick Davis keeps the intraparty competition civil without encouraging support for Huckabee.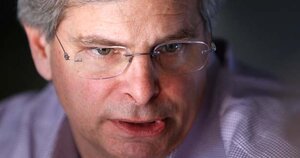 Charles Dharapak/AP
Washington - Whatever challenges McCain campaign manager Rick Davis deals with today, they pale in comparison with the shortage of funds, sagging political support, and staff turmoil he faced when he took the job last summer.
So it is not surprising that when Mr. Davis met with some 40 reporters at a Monitor-sponsored lunch Wednesday, he appeared upbeat and cracked jokes.
Victory tends to gladden the hearts of political operatives, and Tuesday evening, Sen. John McCain celebrated primary wins in the District of Columbia, Maryland, and Virginia. Analysts noted that the Arizona senator split the Virginia primary vote 50 to 41 percent with former Gov. Mike Huckabee. Meanwhile, Sen. Barack Obama got far more votes in Virginia than all the Republican candidates combined.
"We got a very good vote out of Virginia," Davis responded. "A 9-point race is a blowout in an election where most of these things have been decided by 3 or 4 points." Davis, who has been involved in presidential campaigns since 1980, also ran Senator McCain's 2000 bid for the White House.
---